Supporting the future of manufacturing with IT
For more than 40 years, NTT DATA ENGINEERING SYSTEMS (NDES) has delivered total solutions to meet diverse needs and challenges in the manufacturing industry.
Our roots date back to 1977, when the information systems department of Hitachi Zosen Corporation was spun off to form the independent company Hitachi Zosen Information Systems Co., Ltd. We assumed our company name, NTT DATA ENGINEERING SYSTEMS, in 2006, when NTT DATA Corporation became our shareholder.
As a company with notable strengths in IT solutions for the manufacturing industry since our founding, we have established the NDES brand through collaborations across the NTT DATA Group.
Our solutions include CAD/CAM/CAE systems in support of product design and development; PLM solutions that achieve integrated information management from product planning through design, development, production, and maintenance; ERP solutions that support human resource, accounting, finance, and other corporate backbone functions; cloud services; CAE entrustment and technical services; and production design entrustment services.
In an era of rapid change, the needs and challenges confronting our customers in the manufacturing industry continue to multiply at every turn. Our goal is to grow alongside and in close cooperation with our customers.
NDES's Abilities
What differentiates NDES from the competition?
An unwavering commitment to forging close, constructive bonds with customers ― collaborations where our technological prowess and incisive proposals help foster new approaches to production.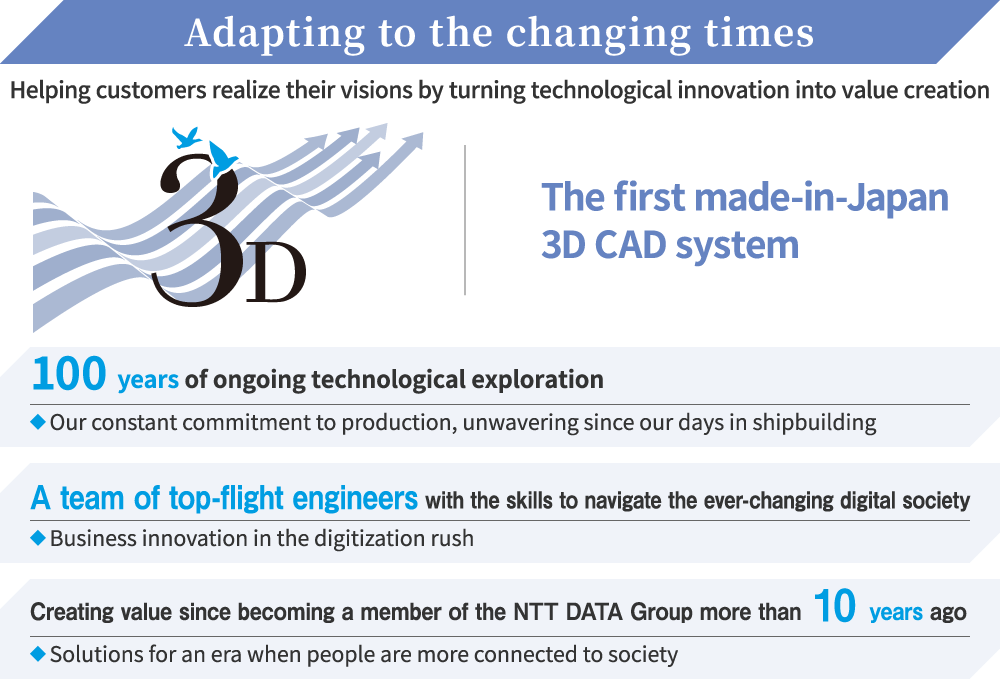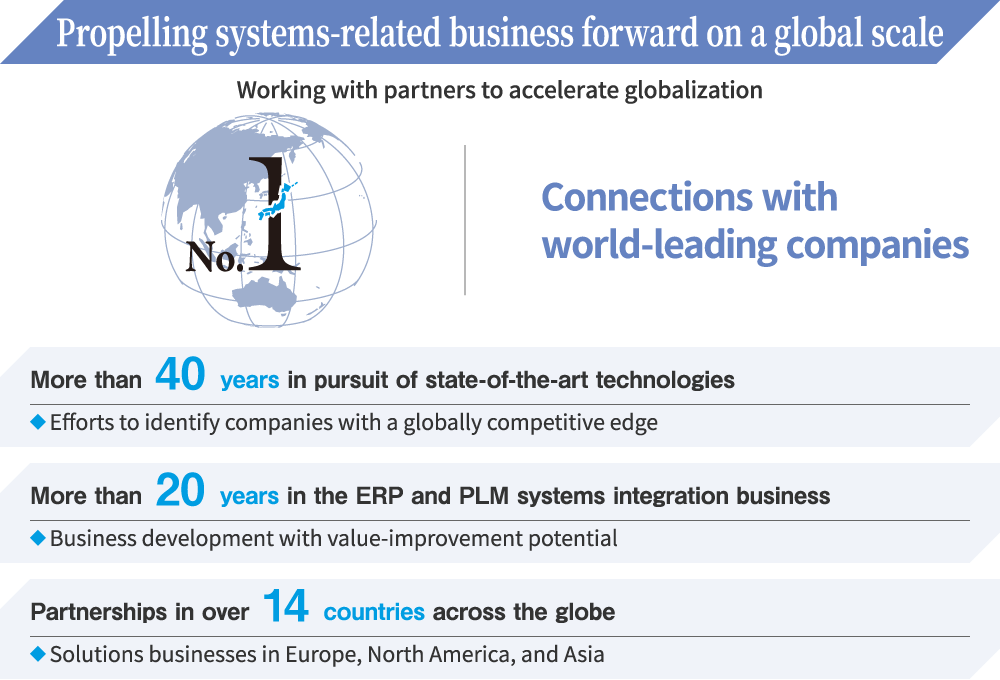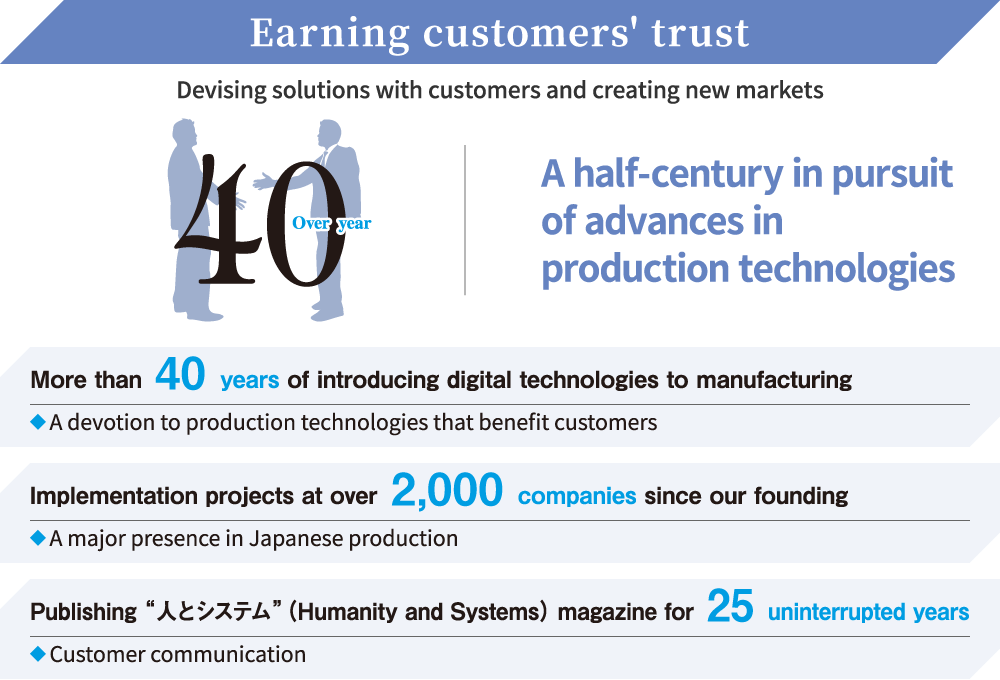 NDES's Solutions
Bringing on a half-century of experience in manufacturing fields, we propose new, value-creating solutions for customers embarking on important transformations.
PLM solutions
Business solutions
Cloud solutions
Manufacturing solutions
Shipbuilding and bridge solutions
Analysis solutions
NDES's Focusing Fields
The manufacturing fields is transforming from vertically integrated industries grown independently into an interconnected web of sectors, companies, people, machines, and data.
With solutions that evolve with the times, we can help our customers to create new value.
Automotive
Die and mold
Shipbuilding
Equipment installation, construction work, and engineering
Machining/industrial machinery
Aviation/aerospace
Mechanical and electrical components
Electrical equipment