Supporting the future of manufacturing with IT.
Today, we are experiencing a dramatic change in the external environment for manufacturing. We see progress in digitization and technology innovations in the fields of artificial intelligence, production technology, and robots. In addition, we need to deal with resource constraints and changes in consumer needs.
Our total solution consists of "Software", "Service", and "System Integration". Using our expertise, our goal is to help customers digitize their manufacturing sites in this ever changing world.
NDES's Focusing Fields
The manufacturing fields is transforming from vertically integrated industries grown independently into an interconnected web of sectors, companies, people, machines, and data.
With solutions that evolve with the times, we can help our customers to create new value.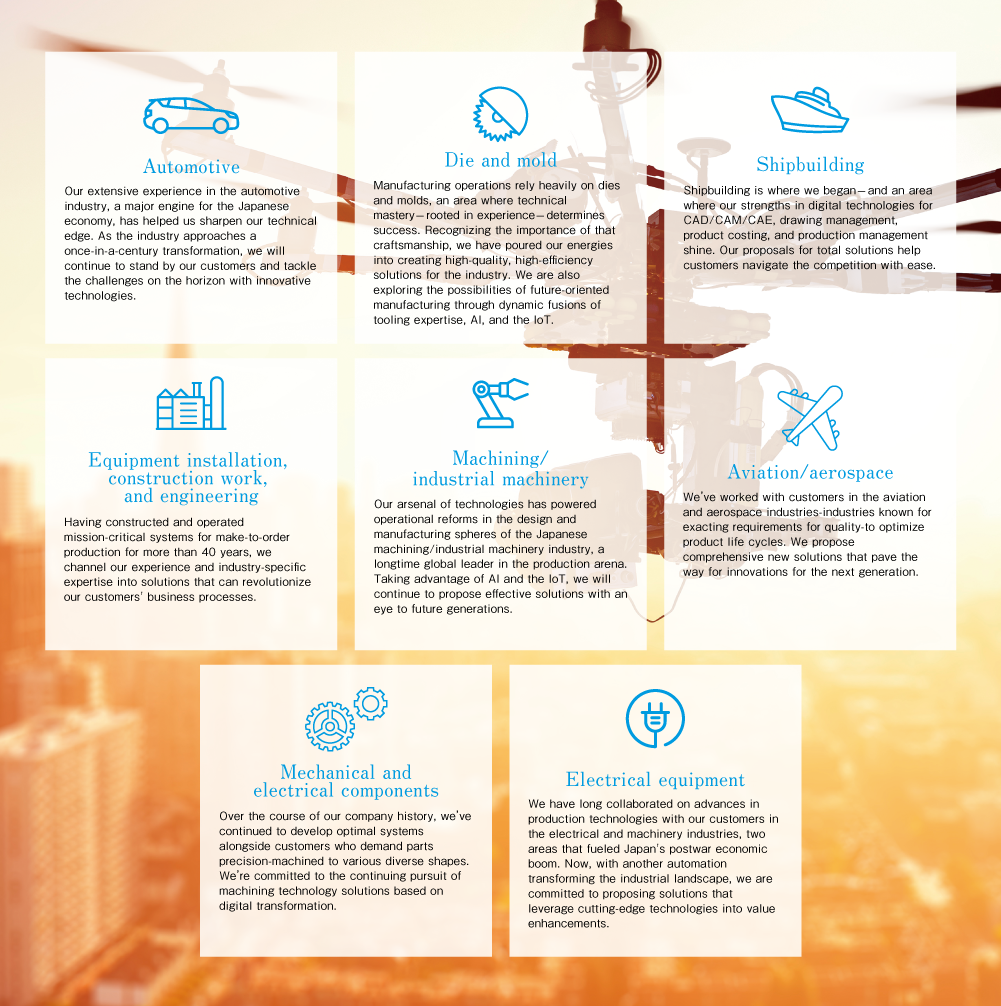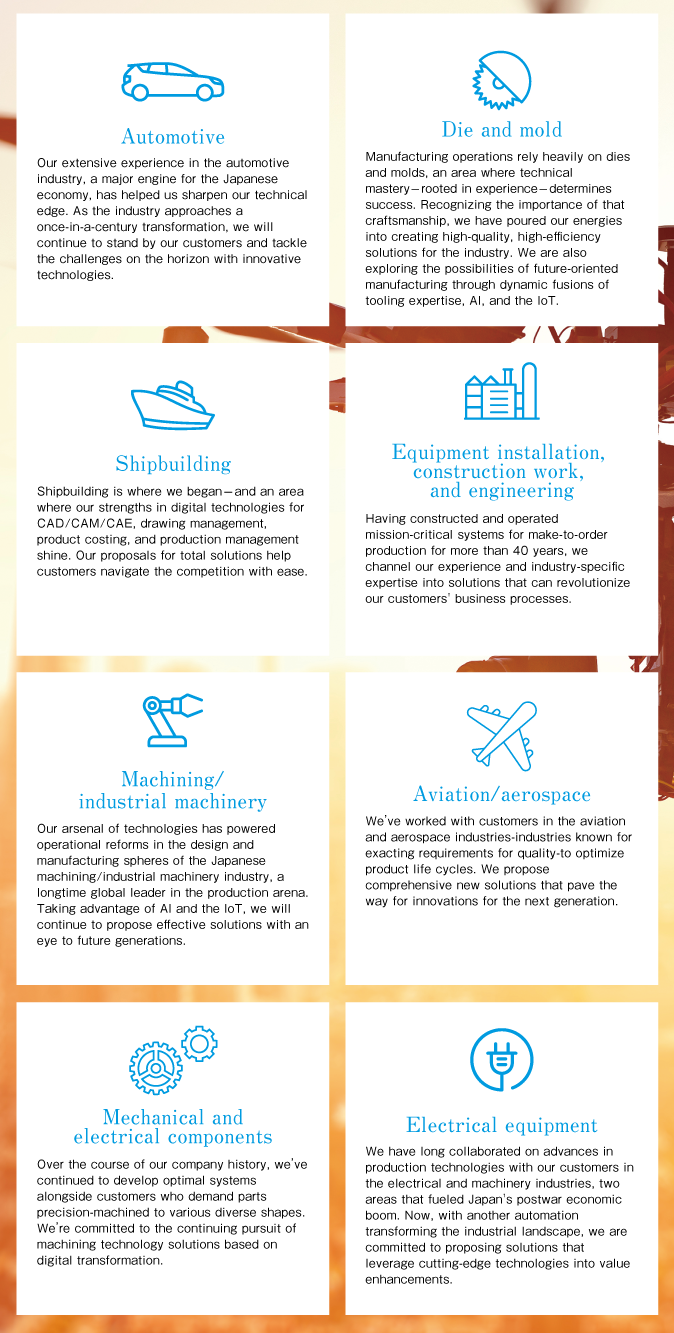 NDES's Solutions
Bringing on a half-century of experience in manufacturing fields, we propose new, value-creating solutions for customers embarking on important transformations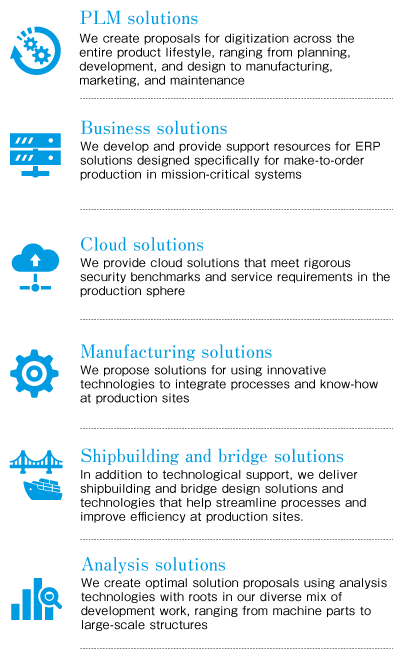 Business history
1977

Manufactured the predecessors of PCs using micro computers, such as the ship stowage calculator "LOADOMETER400" and the optical character reader "XONDEX1100"

1982

Developed the first domestically produced 3D CAD system "GRADE/G" and started to sell it

1984

Started to sell the 3D CAM system "GRADE/NC"

1990

Started to sell the 3D GWS "GRADE/CUBE"

1992

"GRADE/CUBE" acquired the No. 1 domestic market share in the CAD/CAM mold market

1993

Started to sell "GRADE/HULL"

1997

Started to sell the additive manufacturing device EOSINT manufactured by EOS Established 1,100 GPS observation points all over Japan

1998

Started to sell the 3D CAD/CAM system "Space-E"

2000

Integrated the large-sized ERP system for the manufacturing industry

2001

"Space-E" acquired the No. 1 domestic market share in the CAD/CAM mold market

2002

Concluded the strategy partnership with Dassault Systèmes

2007

Concluded the contract for handling Simufact products in Japan with FEMUTEC Engineering Gmbh (current Simufact Engineering GmbH)

2013

Started the cloud service "Manufacturing-Space®" for the mold industry

2014

Started to sell the Biz ∫ template "Project-Space®" for the build-to-order manufacturing industry

2017

The number of customers of "Manufacturing-Space®" reached 700 companies.